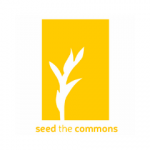 Seed the Commons is an all-volunteer grassroots organization that works to create sustainable and just food systems that are independent of animal exploitation. Our work depends on member support and their generous financial gifts. Please consider becoming a member today using the button below. You may also make additional donations below or through Venmo.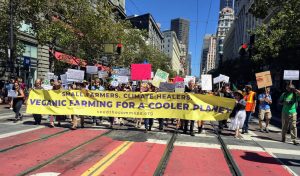 Other Ways of Supporting Our Work
Recurring Donations and Large Gifts Do you want to donate to Seed the Commons each month or make a more significant gift? Contact us over email and we can make it happen!
In-Kind Donations We are in need of all sorts of things, from kitchenware to audiovisual equipment. Useful items include video camera, mic and speakers, bike trailer, unused cutting boards and vegan food for community events. Please email us to arrange donations.
Land Starting a veganic community garden would allow us to help build food sovereignty in our region and promote sustainability, veganism and veganic farming. If you own or have access to land, your support would be tremendously helpful in advancing these goals.
Seed the Commons/Millahcayotl Association is a 501(c)(3) organization and all gifts are tax-deductible.